Here you will learn how to set your logo on the header of your ezPublish-powered site. You can select whatever image you wish and you think it is suitable for your site design.   Login to the administration panel and click on the Design tab. Then click on the Look and Feel link on the left menu. Scroll down the page and find the Image category: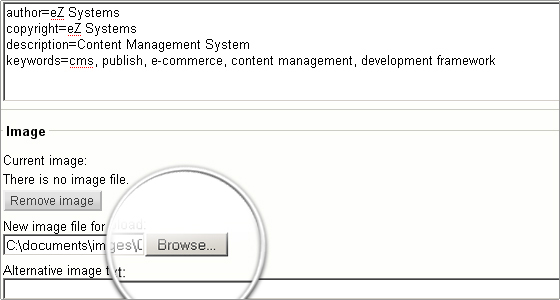 Use the Browse button to select the image from your local storage to be uploaded and applied to your site. Once you are ready click Send for publishing.
Well done! Now you can refresh your site and you will see the new logo on the top of the page.