Once you are done with the setting up the operators, go back to the home menu and click on the button for generating the html code.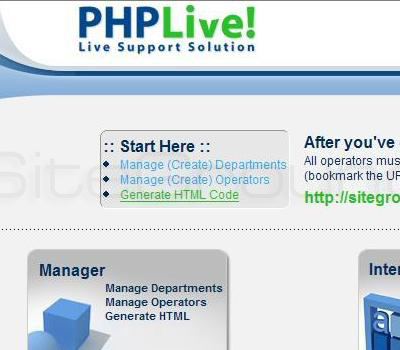 Then select the department that you want that code to be generated (The first option – Generate HTML to display ALL departments – will actually generate this code for each of your departments.)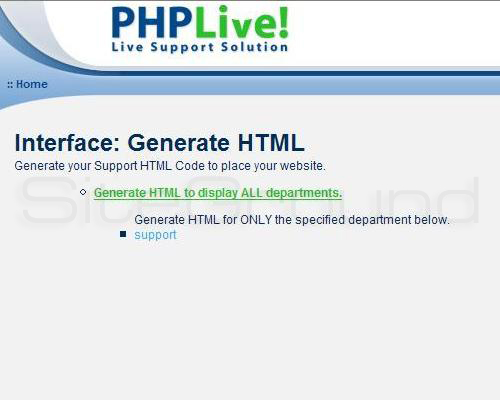 When you press the button for generation, the code will appear in a box and you will be able to select and copy it.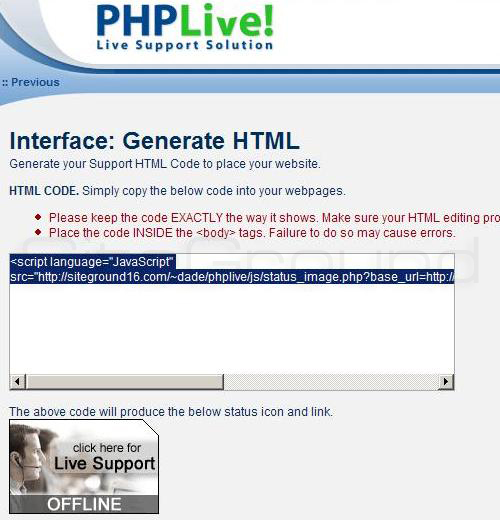 Then what you have to do with this code is to paste it in the page that you want it to appear.
NOW THE SETTING FOR YOUR PHPLIVE IS COMPLETED. WELL DONE!
There is no problem to go back and edit the settings that you have placed on these three options at any time using the buttons from the phplive setup page.