Customizing phpLive themes
There are a lot of customizations that you can make to your site, here you will find a guide how to make two of them – setting up the theme of the phplive system and setting up the icon that customers will see on your website page. Both of them are very easy to be made.
Setting up a new phpLive theme
If you want to change the template that you made for your site, you have to click on the option for that one available in the setup menu for the application.

Then select the theme that you want to use and click on the dialog box that will appear on your screen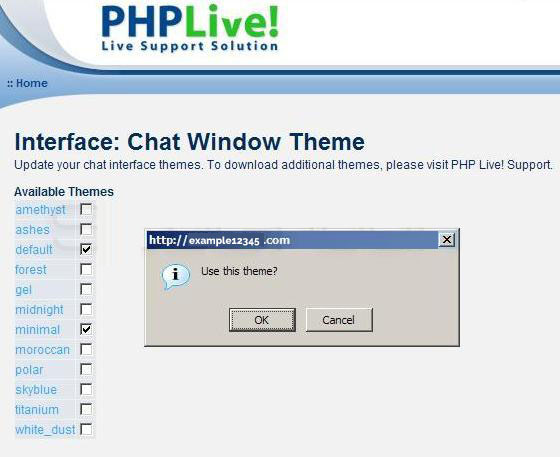 This will change the theme that your site will use.
Here is a link to a site that you can use to download themes for the phplive application