This part of the tutorial describes how to use the Another WordPress Classifieds Plugin for your WordPress installation. You can find more about WordPress Classifieds plugins here.
First you will need to have the plugin installed. Download it from the official WordPress plugins directory -> AWPCP. Then have it installed for your WordPress application You can do so via the WordPress admin area -> Plugins -> Add New -> Upload.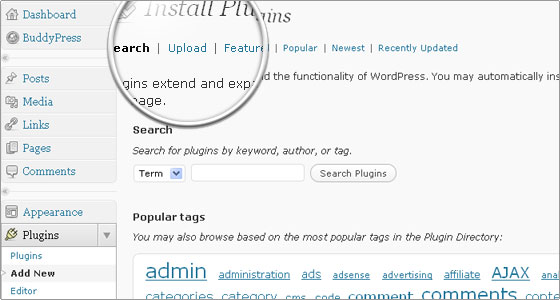 Browse for the downloaded plugin archive and then click the Install Now button.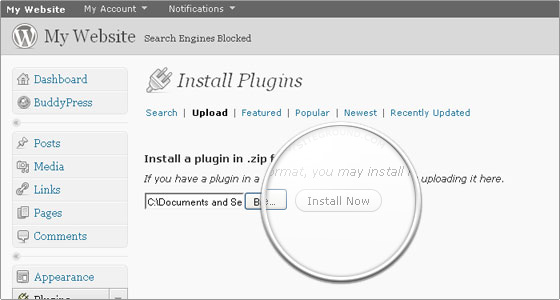 Once the plugin is installed you can immediately activated using the provided link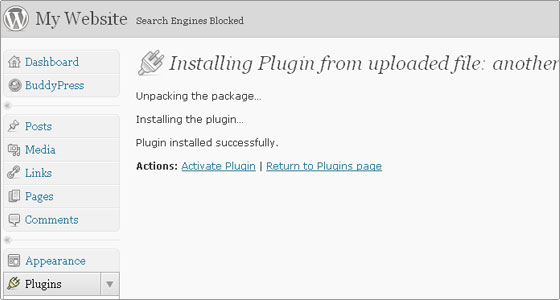 or do so later via the Plugins section in the WordPress administration area.
When you have activated the plugin a new Classifieds section will be available on the left under your WordPress admin area.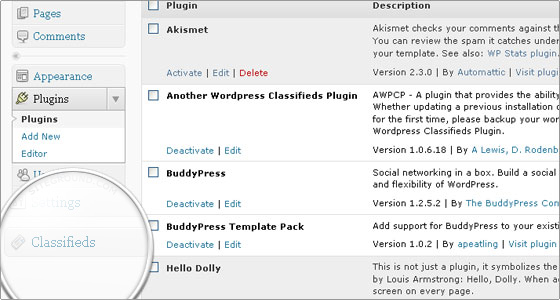 If you are accessing AWPCP for the first time you will be asked to adjust the settings for it according to your needs.
As soon as you have adjusted the settings and saved them the plugin will be active and a default general category for ads is available. Users can now start posting adds on your web site.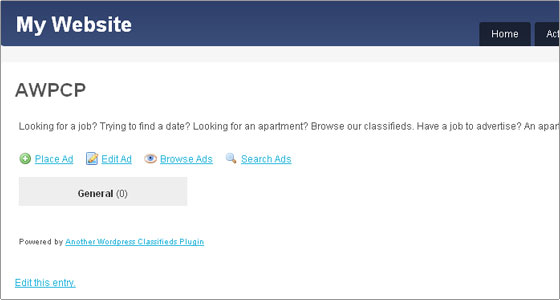 Use the Place Ad button then enter all the required information for a new ad. When ready click Continue. This will load the second step where you can upload images to your ads.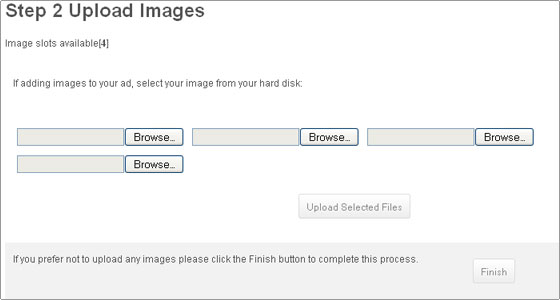 When ready click Finish. That is all. You now have AWPCP active and working for your WordPress installation and a new ad posted on your website.