In order to start managing your forum, you should log in with the administrative username and password you have set during the installation process.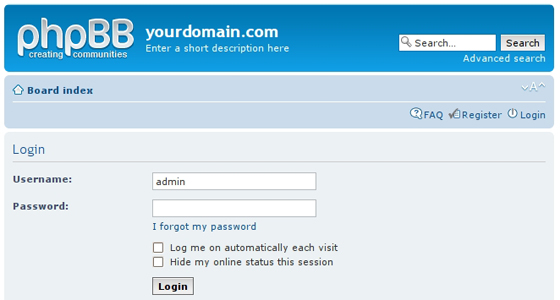 Next, click on the Administration Control Panel link at the bottom of the forum page.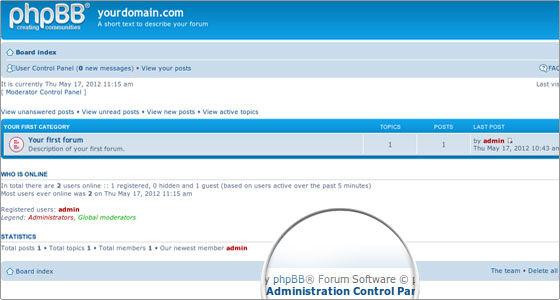 Re-authenticate again by entering the admin login details. Then click on the Proceed to the ACP link.
It would be best to set the general preferences for your forum and to temporary disable it while making changes. This can be done by clicking on the Board settings link from the left menu in the Administration Control Panel. From this menu you can set the general settings for your phpBB3 forum – Default style, Name and Description for your forum, as well as the time zone and date format.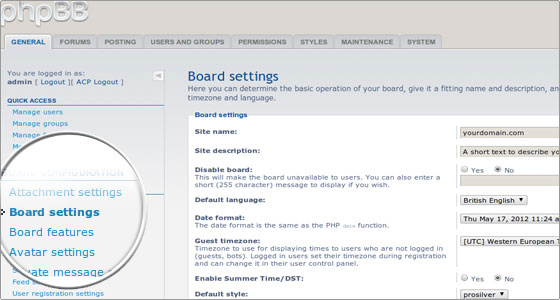 When you are ready, click on the Submit button at the end of the page to save the changes.
The next important option to set for your forum is the way users register. Select the User registration settings link from the main menu. We recommend using the By User option from the Account activation list. This will require your users to confirm their registration by clicking on a link that has been sent to them via e-mail.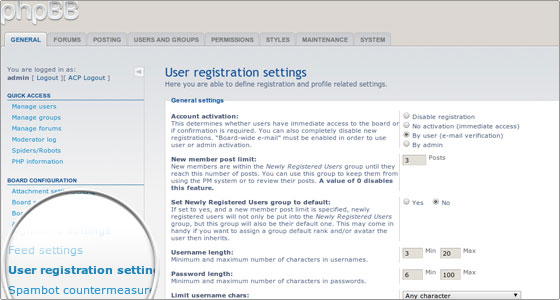 When done editing the forum settings, click the Submit button at the bottom of the screen. You can check the changes by clicking the Board index link in the Administration section.