Installing a language pack in phpBB3 can be done with just a few clicks.
First, download the language pack from the PhpBB3 Language Packs section. Extract it on your local computer. Upload the corresponding files and folders in the language and the styles folders under your phpBB3 directory through your preferred FTP client.
Go to your forum's admin area, select the System tab from the upper menu and click on the Language packs link on the left. Click on the Install link besides the uploaded language.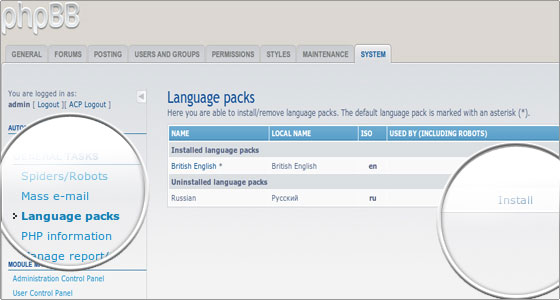 Once the language is installed, select the General tab from the upper menu and then click on the Board configuration link from the left menu. Navigate to the drop-down menu next to the Default Language label, select the newly-installed language and click on the Submit button at the bottom of your screen.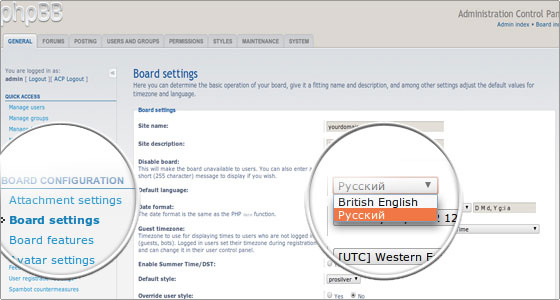 Now when you visit your forum it will be displayed in the newly-installed language.
If you can not view the modifications clear your web browser's cache and reload the forum's front page.