In order to use Google Apps, you must verify that you own your domain. To do this, you have to create a CNAME record using the authentication token provided by Google.
When you have acquired the Authentication token from Google login to cPanel for your hosting account. Go to Simple DNS Zone Editor. Select the domain name you would like to setup with Google Apps from the "Select a Domain" drop-down menu.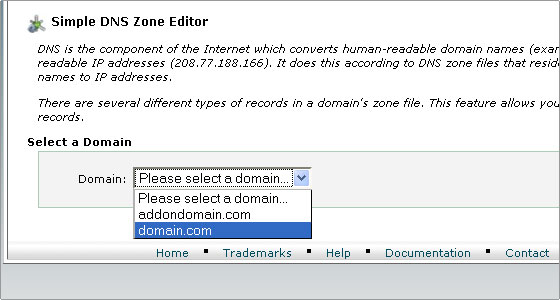 In the "Add a CNAME Record" section enter the authentication code in the "Name" text box and enter google.com in the "CNAME" text box.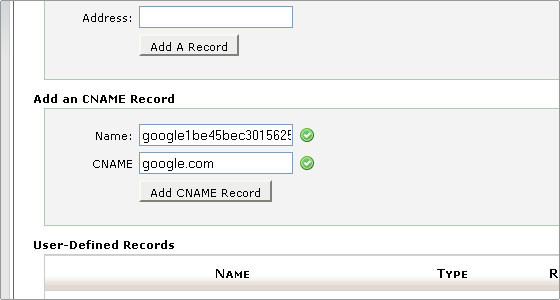 Then click the Add a CNAME record button. The following confirmation for successful CNAME creation will appear.
Now that you have created the necessary CNAME record, you need to "tell" Google to verify your domain. Follow the steps below to complete the domain verification:
Log in to your Google Apps Dashboard and click Verify domain ownership.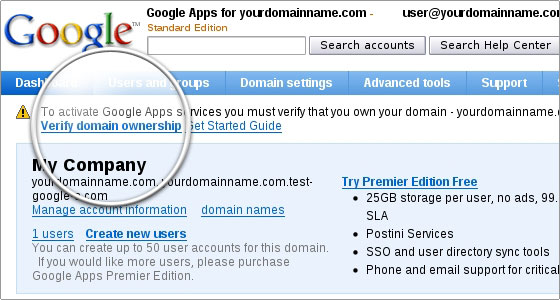 From the "Choose verification method" drop-down menu select the Change your CNAME record option.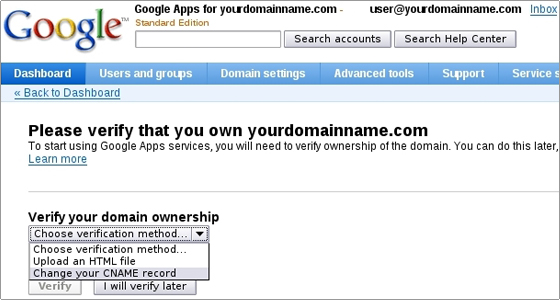 Click Verify to request the verification of your domain.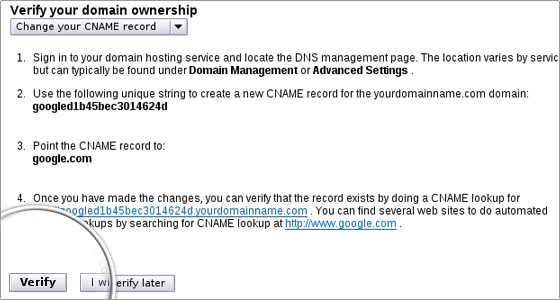 Once the ownership of your domain has been verified by Google, your Google Apps will be set to Active and you will be able to change their settings through the Dashboard.