WordPress makes it really easy to add media to your posts. To add media to a new post, go to your blog's admin area->Posts -> Add New.
In the WYSIWYG editor menu you can click any of the following buttons to add media to your post – "Add an image", "Add Video", "Add Audio" and "Add Media". Check our Knowledge base article to learn more and see a video about how to add media to your WP posts.
If, however, you need some extra gallery functionality, you may have to use a gallery plugin.
Gallery Plugin in WordPress
In this tutorial we will show you how to install and use the NextGEN gallery plugin. You can download it from this link. More information on how to install plugins in WordPress can be found here -WordPress plugins installation.
Once the NextGEN plugin is installed, you can see its admin section included in WP: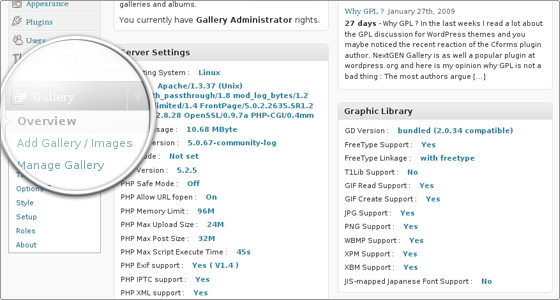 This plugin has very intuitive interface and you will get the hang of it in no time.To add the NextGEN Gallery to your WordPress frontpage, you should add its widget to the WP sidebar. This can be done from the WP admin area > Appearance > Widgets. Click the Add button next to NextGEN Widget and then click the Save Changes button located on the right.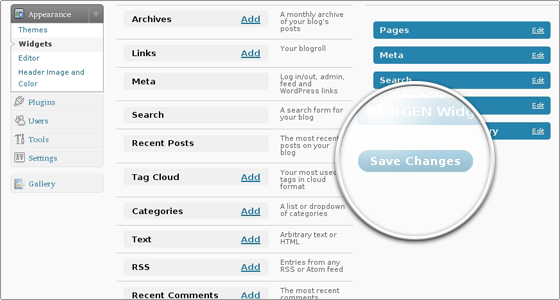 This will publish the widget and your gallery will be visible from your frontpage.