The Feature Manager option allows you to specify what features are available inside the cPanel of your accounts.
This way you can control what features your hosting packages have, which in turn will help you scale your options better and provide more flexible hosting solutions to your clients.
A set of features is called a Feature List. To create a feature list, click on Feature Manager inside the Packages section in the left column, type a name in the field for Feature List Name:
(we'll call our new feature list Main) and click Add: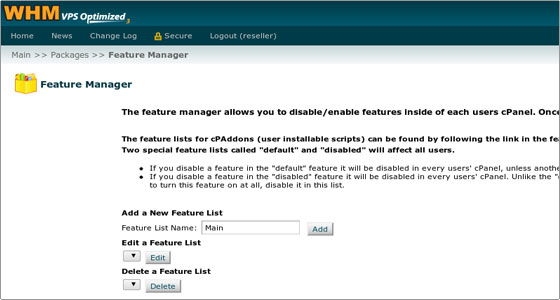 By default all cPanel features are checked, so let's disable some features such as Advanced Guestbook, Agora Shopping Cart, Backup Manager, Backup Wizard and Chat Rooms by unchecking them: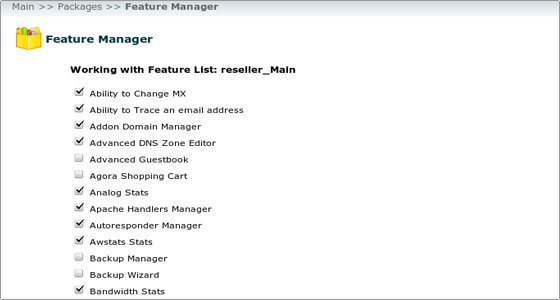 To save the new feature list, click Add at the bottom of the page.
The feature list will be saved as yourcpaneluser_Main where your cpaneluser is your actual cPanel reseller account.
From now on the feature list will be available for selection when creating or editing new packages.