In this part of our FileZilla tutorial we will show how to install the FTP client on the three most popular operating systems: Windows, Linux and Mac OS.
Before proceeding with the FileZilla installation we should download the corresponding package from the FileZilla Download Section.
FileZilla installation on Windows
The FileZilla installation on the Windows OS is quite simple. Log in your Windows software with an administrator account. After the download of the correct package (the .exe extension package is recommended) click on it.
The License Agreement screen will appear.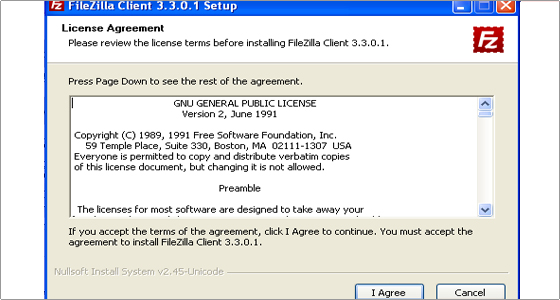 Click on the I Agree button.
On the next screen you should decide whether every user of the OS can work with the FTP client or it is allowed only for the admin account.
Click on the Next button to proceed.
Select the components which you want to install.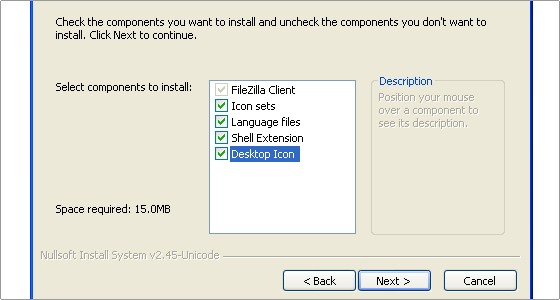 Then click on the Next button.
The next window allows you to set the destination folder for the FileZilla installation.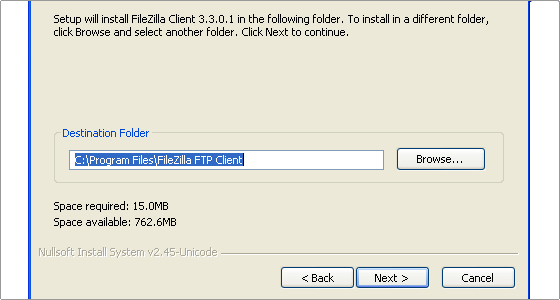 Hit the Next button to continue.
Choose the Start Menu folder and click on the Install button.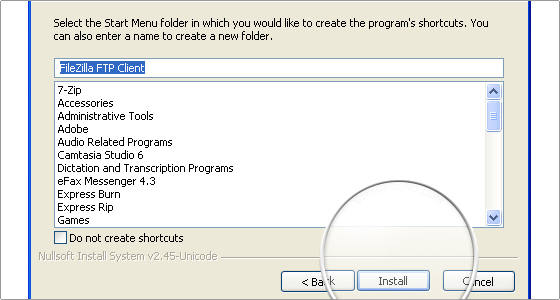 The installation is completed. You can leave the Start FileZilla now check box checked and click on the Finish button. This will start your FileZilla FTP client.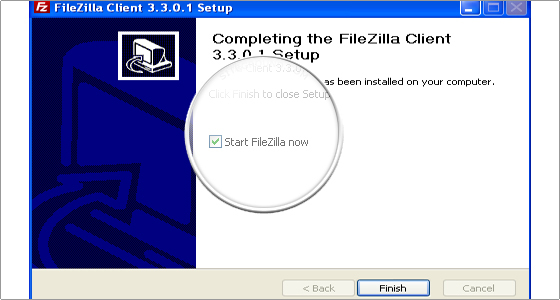 FileZilla installation on Linux
In this section we will inform you how to install FileZilla on the most popular Linux distributions – Ubuntu and Fedora.
Both the distributions allow the FileZilla software to be installed through their package managers.
In Ubuntu open a terminal window, log as the root user and execute the following command:
apt-get install filezilla
You will be prompted whether you want to continue with the installation. Type "Y" and click on the Enter key of your keyboard.
The installation will be completed.
You can find the software in your Applications->Internet menu.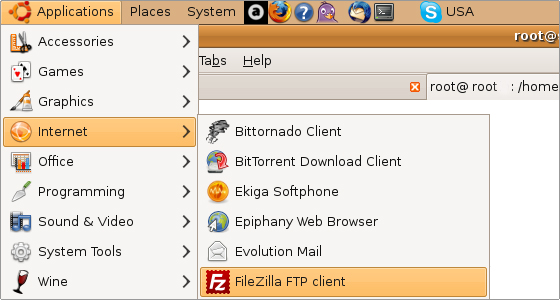 The installation on a computer with a Fedora distribution is almost the same.
First you need to setup the RMP fusion repository in order to install the software.
Then execute the following command as the root user in the terminal window:
yum -y install filezilla
FileZilla installation on Mac OS
Basically the installation of the FileZilla software on a Mac OS can be completed in several steps. First you need to download the correct package for your processor. Then you need to double click on the package file and it will be automatically extracted. After that you can use the software.
More details about the usage of FileZilla on a Mac OS can be found in our Knowledge Base.