The installation of the Expose Gallery is quite simple and straight-forward.First you have to download the package from the Joomlacode.org web page.
Then you should create a new folder within your Joomla directory and upload the Expose package there.
For the purpose of this tutorial, we will call the folder "expose". Once you have uploaded the file there, you should extract it.
Now you should log in to your Joomla administration area and go to Extensions > Install/Uninstall.
Under "Install from Directory", in the field next to "Install Directory:" enter the full path to the folder where the Expose archive has been extracted, e.g. /home/user/public_html/joomla/expose.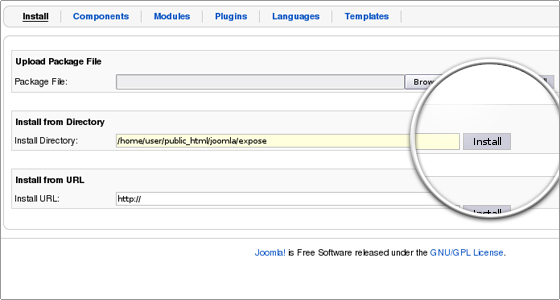 Then click the Install button to install the component. If you have followed the steps correctly, the component will be installed successfully: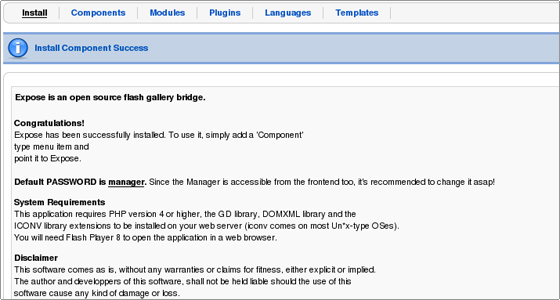 The last step is to change the permissions of all files in the /home/user/public_html/joomla/components/com_expose to 755.
This is needed because by default the component is installed with incorrect permissions and you won't be able to log in to manage your albums unless you change the permissions to 755.