In order to initiate the e-mail setup procedure on your iPhone appliance click on the Settings button located on the main screen.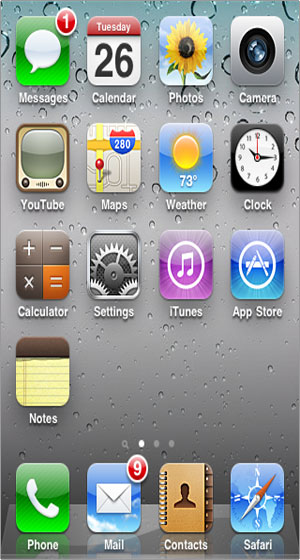 Next, proceed to the Mail, Contacts, Calendars section.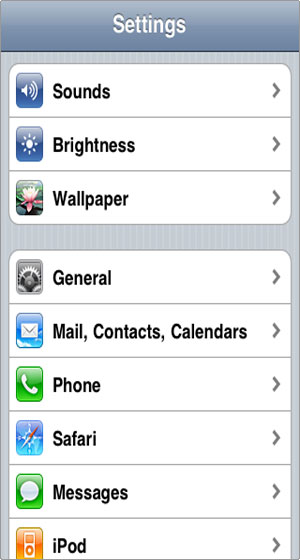 Click on the Add Account option.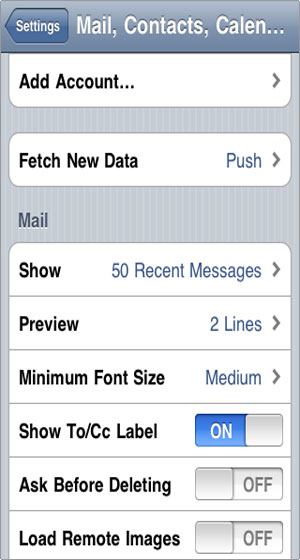 Pick the e-mail account type which you want to set.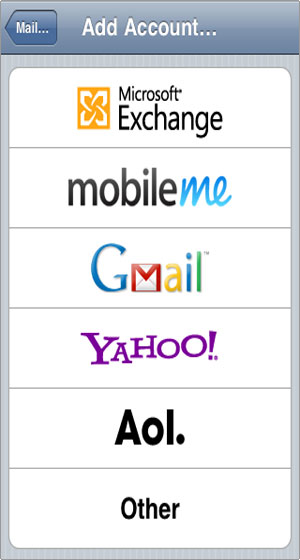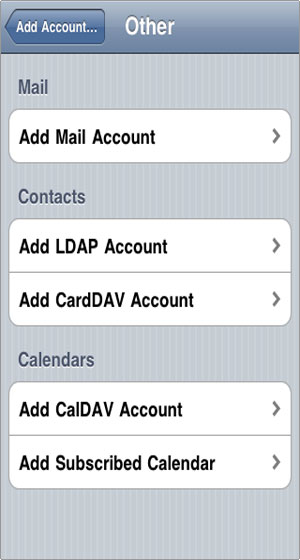 You will be prompted to enter your name, e-mail address, password and a description of the account.Next, you should enter the Outgoing server details. The host, username and password are mandatory.Do the same for the Incoming  server.Once the details are saved the smart phone will verify them.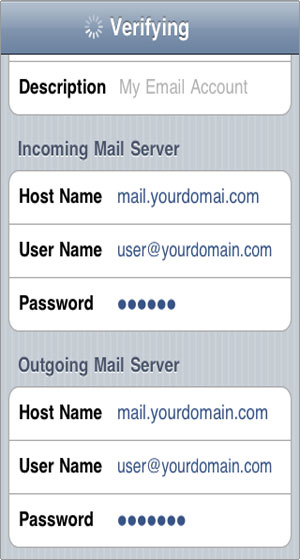 Upon successful verification the account will be added in your e-mail account list.You can manage the IMAP folders by clicking on the account and entering the Advanced options. Pick each one from the Drafts, Sent and Deleted folders and bind them with the corresponding ones on the server.