In most cases updating your components, modules and plugins is an easy task. First, you need to access your Joomla 3 admin page and go to Extensions -> Extension Manager.

Once you load the Extension Manager, click on the Update link in the left column.

Next, Joomla will show you a list of all extensions that have a new version.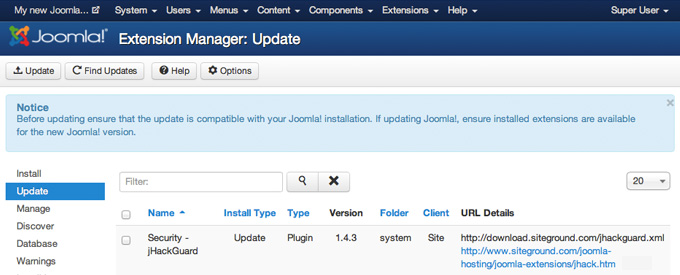 For the purpose of this tutorial we will update the jHackGuard security plugin developed by us to its latest version. To do this, place a check next to the plugin name and hit the Update button at the top left part of the page.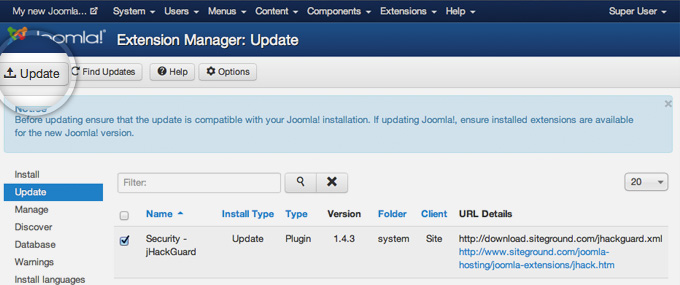 Well done! You've updated the jHackGuard plugin to its latest version!
IMPORTANT! Not all Joomla extensions can be updated through the Joomla Extension Manager. This is why it is important to check the official websites of the extensions you're using. If possible, subscribe to their RSS feeds for new versions in order to be informed immediately after a new release is launched.