Backups are important. It doesn't matter if it is your computer or your online website, backups can help you stay at peace. WordPress ecosystem works well with backups. You can also do manual backups or ask your website hosting company to provide backups for you.
However, there is one more way you can backup your WordPress website, i.e., by using backup plugins. In this article, we will go through the five best WordPress backup plugins. All the plugins are top-notch and will help you backup your website in the best possible way.
So, without any delay, let's get started.
5 Best WordPress Backup Plugins
Our first plugin on the list is the BackUpWordPress. With this plugin, you can backup your watch with a simple process. It comes in both free and premium version. The plugin helps you to set proper schedule to backup your website and it is compatible with the latest version of WordPress.
If you are looking for more features, it is advised to go for the PRO version as it will give you more control over the whole backup process.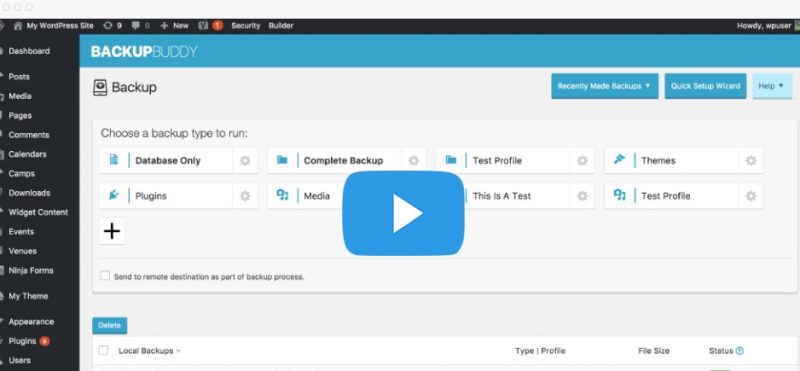 If you are looking for the best possible backup plugin out there, don't look further than BackupBuddy. So, what makes it so special? Firstly, it doesn't come with a subscription model, like the other paid plugins. Secondly, it comes with tons of features!
By using BackupBuddy, you can schedule your website backup the way you want. It can be daily, weekly or monthly. It also provides an easy way to monitor your backup using their Stash service. Also, you can save backups to popular online cloud storage services such as Rackspace cloud, Dropbox or Amazon S3. It also supports FTP backup. The plugin has great documentation and regular updates as well.

BackWPup is easy to use backup plugin. It comes with all features that you would need. Moreover, it is a free plugin. To use the plugin, you just need to set it up once.
The plugin can be used to store backups either in the cloud or your computer. The cloud platforms that are currently supported is Amazon S3, Rackspace, Dropbox, etc. For desktop, it supports email and FTP. You can also schedule backups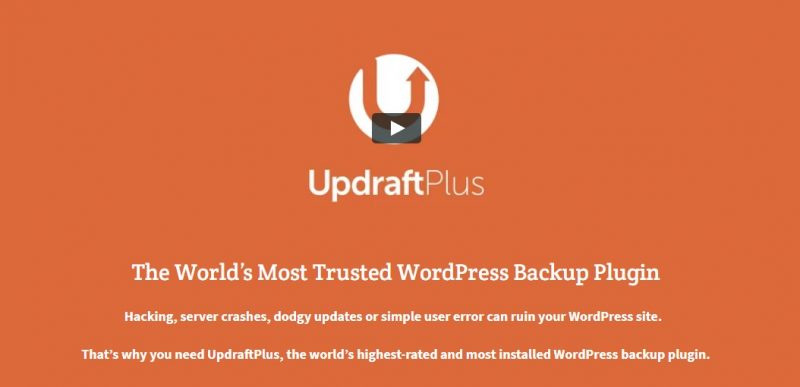 Just like all the other plugins on the list, UdraftPlus offers both free and paid version. With this plugin, you can easily backup your WordPress powered website. It can also be used to backup on cloud or computer. All you need to do is schedule the backups and set the desired location. You can store backups on Google Drive, Rackspace, Dropbox, and so on.
It also offers backup to work through FTP and SFTP. If your website is not big, you can also try the email backup option. Overall, the plugin is a great pick as it offers excellent features with decent support.

VaultPress is a paid backup service offered by the creator of WordPress itself, Matt Mullenweg. It comes preloaded with one of the most popular WordPress plugin, JetPack. However, it stays disabled by default. To use it, you need to buy subscription plan which starts at just $3.50 per month.
VaultPress provides a one-click backup solution. Monitoring your website is also easy. Overall, VaultPress is a great choice if you want the best possible backup solution. However, it does come with some drawbacks such as limited archive period of 30 days.
—–
This brings us to the end of our article. Our hosting services come with automatic backups. Still, it is a good idea to backup your website regularly using backup plugins that we have mentioned in the post. Do let us know which plugin you are thinking to use!
Pro Tip: Check out our WordPress hosting plans which already include automatic backups!