The integration process with SMF is absolutely the same as the one for phpBB.(See Coppermine with phpBB for reference).
Select the Simple Machines (SMF) component from the bridging manager and click next.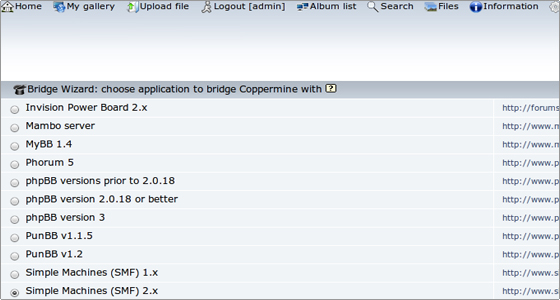 Verify the SMF path.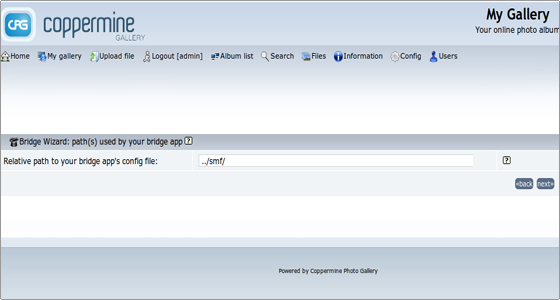 Click next and decide whether custom users groups different from the default ones should be bridged (if such groups are already added to your SMF script) :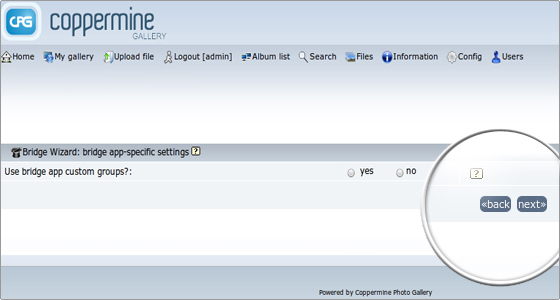 Enable the bridge, so your Coppermine gallery and SMF forum users start sharing the same login details.