When using PrestaShop for you ecommerce website, you are able to choose between different outlooks. To install a new PrestaShop theme, you have to download it locally and to extract the archive at your computer.
You can download one of the free PrestaShop Themes provided by FastWebHost:
Free PrestaShop Themes
Then, you should upload the entire folder of your theme to the "themes" directory in the folder that PrestaShop resides in.Once you have done that, login to the admin area of your shopping cart and go to Preferences -> Themes. In this menu, select the newly uploaded theme from the list of available themes and press the "Save" button.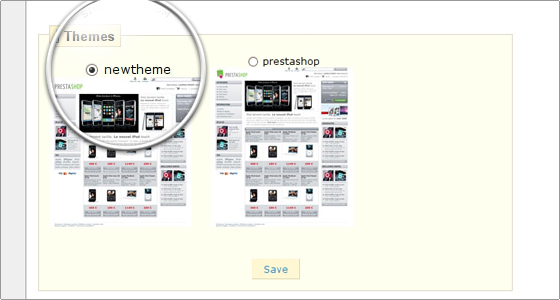 Congratulations! Your theme is now installed! You can browse to the front end of your application and check its new look.