Click on the button Manage (Create) Operators as shown on the picture below and you will see the manage operators menu.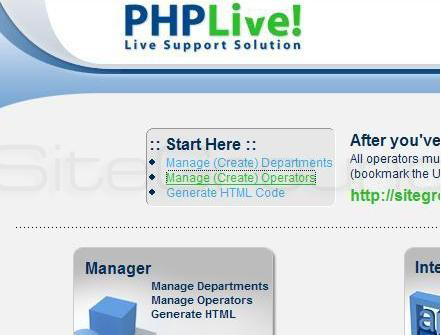 The setting up of an operator is one very easy operation that is requiring two steps.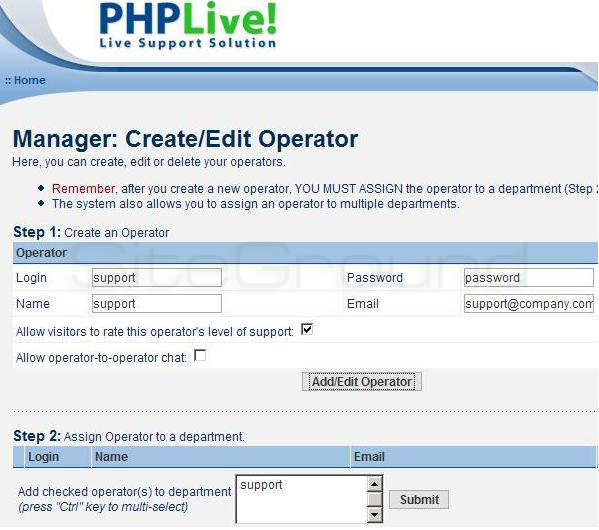 The first one is – fill the information for your operator and click on the Add/Edit Operator button.
*Note: there is a check box here saying: "Allow visitors to rate this operator's level of support" If you check the checkbox it will actually provide you with the ability your customers to rate the operators that are assisting them, which is one very usefull option if you want to have a regular feedback from your customers.
The second one – Adding an operator to a Department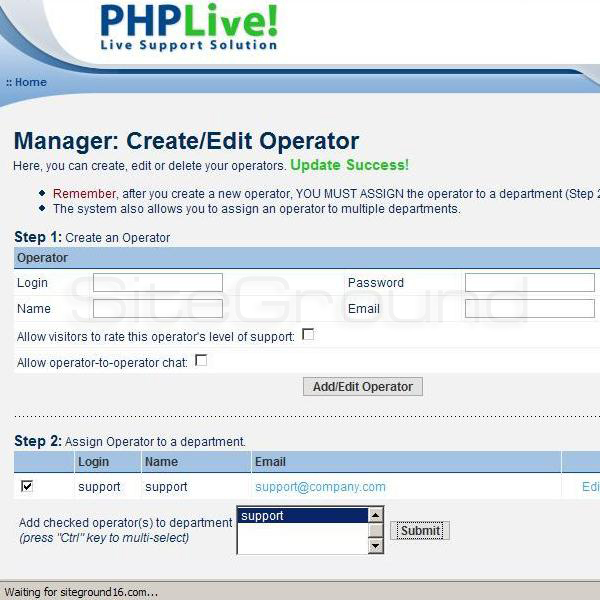 To add an operator to a department click on the check box which is on the left side of the operator username and then choose with the left mouse button the department that you want this operator to be added to. (If you want one operator to be added to more than one department, press the "Ctrl" key and select the departments that you want your operator to be member of.)