With phpSQLiteCMS you can easily add a gallery to your website. To do this, you should go to the admin area > Admin menu > Photo galleries. Once there, click the [Create new gallery] button.
Then you will be asked to enter the gallery name: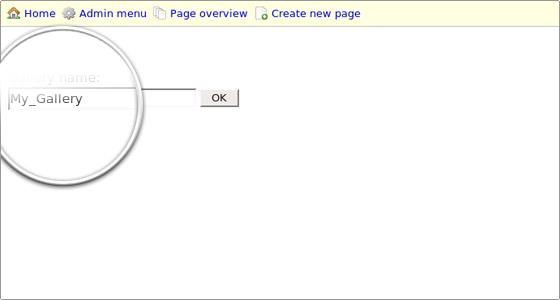 Make sure you don't have any blank spaces in the gallery name, otherwise it won't be created successfully.Once you create the gallery, you will be able to add images to it by clicking the Add photo button: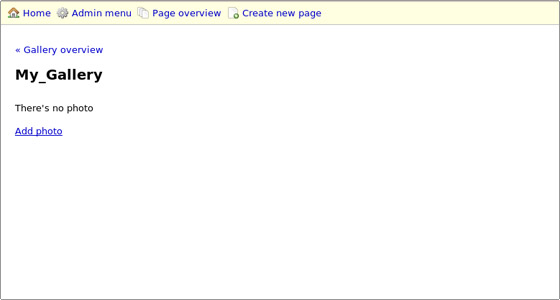 From there you can upload the image and its thumbnail, type a title and a description.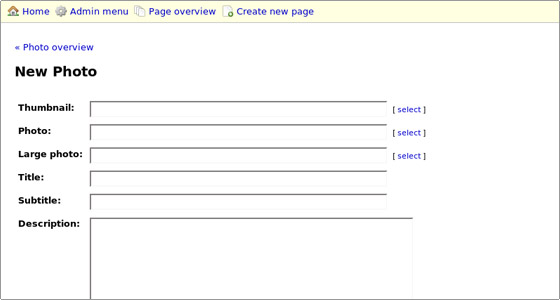 Uploading images is really easy. All you have to do is click on select next to Photo and then click the Upload image tab.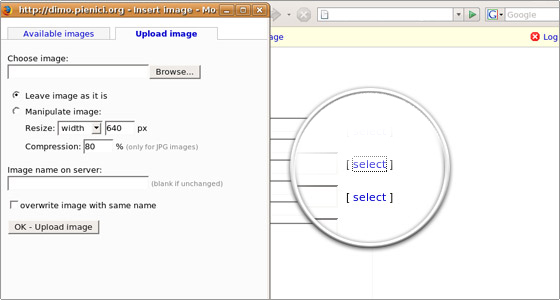 Click the [Browse] button and choose an image from your computer. If you wish, you can resize, compress and rename the image prior to uploading it. Once you are done, click OK – Upload image.The uploaded image will appear in the Available images tab. Select the image from there and click Insert image.Now that the image is uploaded and inserted, you can enter an image title and click OK so that the image appears in your newly-created gallery.