In order to install a new language pack to your Mambo web site you should log in the Administrator panel. Then select the Installers tab and choose the first item – Universal.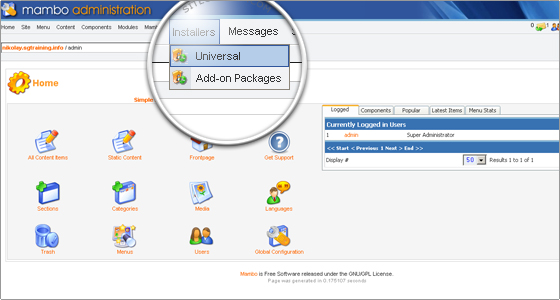 When the page loads, click on the Browse button and select the language file which you would like to be installed in Mambo. Then click on the Upload File & Install button.
The language file will be installed. In order to use it you should go to the Site tab -> Language Manager.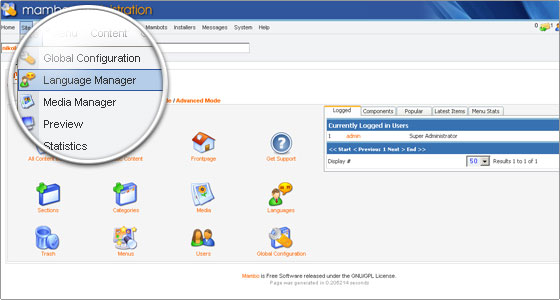 To make it the default one, click on the "X" icon located on the same line as the newly-installed language.