Changing the template of your website is an easy task with Jaws.
First log in to your administrative area and click on the "Layout" button at the top of your page.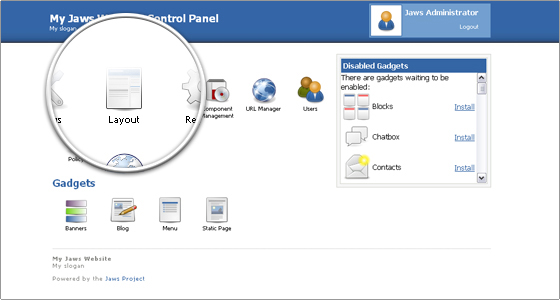 Next select the template you want to use from the list of available templates. You can preview the changes in the same page, Jaws dynamically switches the style for you so you can immediately see how your website will look like.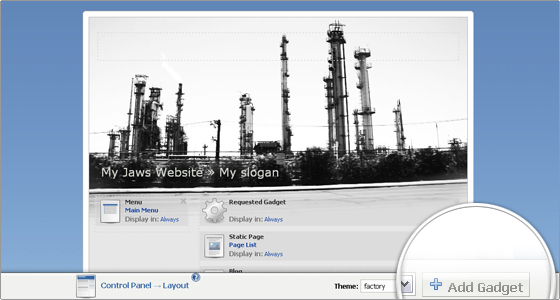 Once you choose the template you want to use, simply go back to the administrative index page or directly go to your website to see its new looks!