The Look & Feel tab in the admin panel allows you to fully customize your IPB forum. Skins must be chosen depending on your IPB version number. There are plenty of web sites on the Internet that provide free and commercial skins / templates for Invision Power Board forums.
STEP 1 Click on Import New Skin Set and scroll down the page. The Import section will allow you to import downloaded templates.
For that purpose, you need to de-compress the files to your computer first. The folder with the decompressed files should contain 2 important files with similar names:
ipb_skin_name.xml.gz
images-ipb_skin_name.xml.gz
They should be uploaded using the respective import form on the page: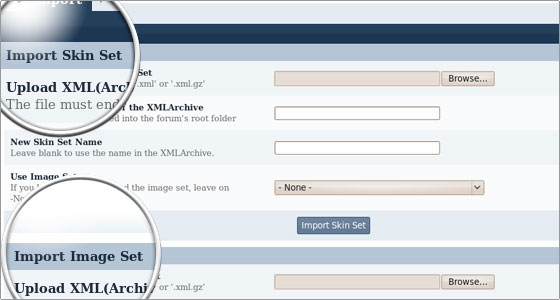 STEP 2 Import images-ipb_skin_name.xml.gz under Import Image Set section and ipb_skin-listed.xml.gz under Import Skin Set. File names may vary but the point here is to make sure that you are uploading .xml.* files.
STEP 3 After you are done importing the files, click on Skin Tools -> Rebuild Skin Set Cache to rebuild the cache of the new template.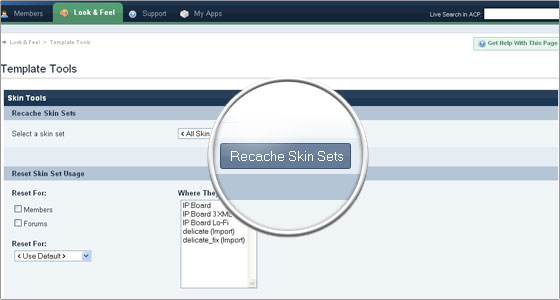 STEP 4 Go to Skin Manager and click the button to make it default for your installation.