Emoticons are symbols that use computer characters to convey emotion or tone in an electronic message. IPB gives you the option to pre-define them in the admin control panel: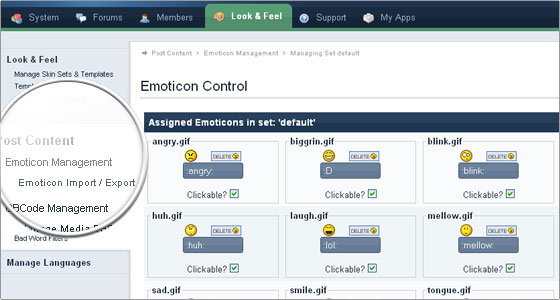 Just select the ones you would like to be used in your forum and click on Update Emoticons.Inserting emoticons can be done when replying to an existing topic or opening a new one. You can open the smilies panel by clicking on the smiley icon in the WYSIWYG editor. The available smilies panel will appear at the right part of the page: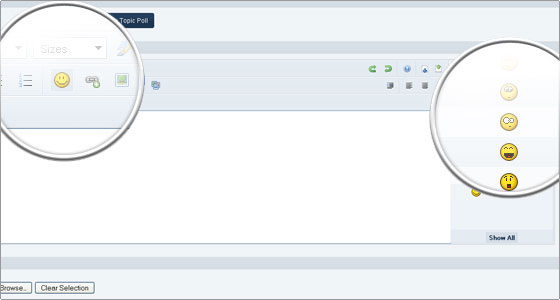 Avatars
In order to manage user avatars you should access your admin cpanel -> System tab -> Tools & Settings/System Settings -> Members tab -> User Profiles.
You will find the various options in the Avatars & Photos section.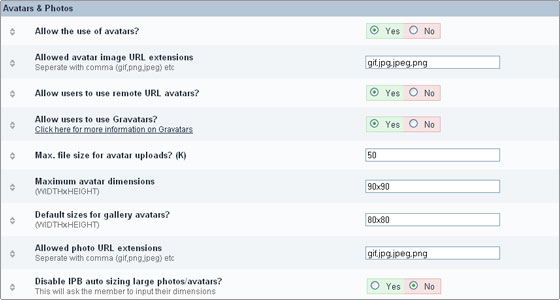 Each of the available options is quite self explanatory and it is really easy to adjust the use of avatars according to your needs.
If you need information about other forum software please feel free to check the
phpBB tutorial
and
vBulletin tutorial
for further reference.