You can use any Joomla 1.0 template with your MiaCMS website or a specially prepared one for it. FastWebHost  has released great-looking Joomla templates for personal and business sites, which you can download and use FREE of charge!
How to change your MiaCMS template?

For the purpouses of this tutorial we will use one of the free Joomla 1.0 templates that we provide our customers with. Once you have downloaded the archive file of the template locally, login do the administrative area of MiaCMS and go to Site -> Template Manager -> Site Templates.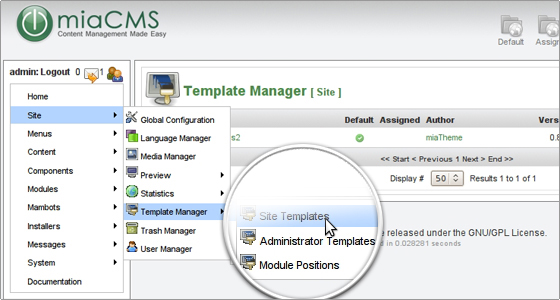 Now, press the "New" button in order to add a template to your website.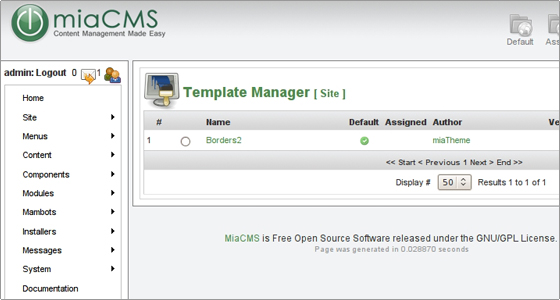 Next, you have to browse to the template archive you have previously downloaded to your local computer and to click on the "Upload File & Install" button.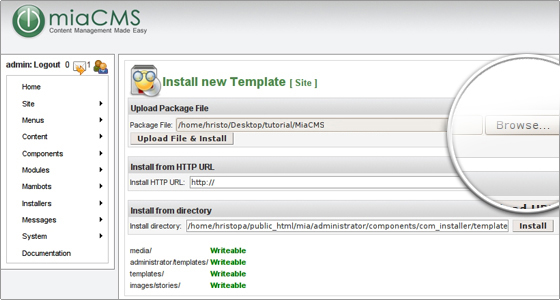 If the template is a valid one, you will receive a confirmation message. Just follow the "Continue" link and you will be redirected to the template manager again.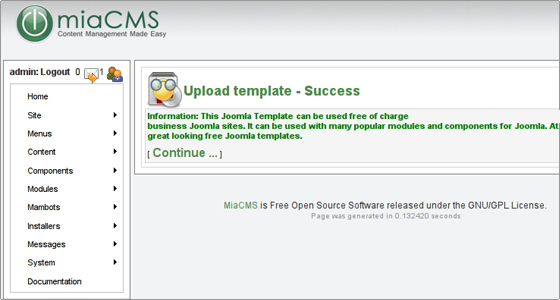 In the template manager, select the newly installed template and click on the "Default" button in order to make it primary for your website.