For the purpose of this tutorial we are going to install CallowaysCart shopping cart, which is available free of charge for download.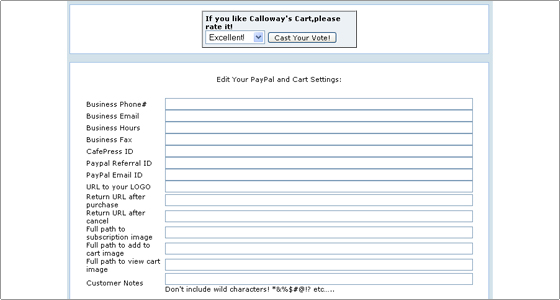 Remember to delete ccinstall.php and cc_update_2.0b.php in your root folder when you are done.
Go to your Paypal account and activate IPN under Profile at the top of Paypal. To do so go to http://www.yourdomainname.com/ipn.php – the URL in the ipn box in paypal (Replace yourdomainname.com with your actual one). Now go to ipn.php in your root folder and edit your message to your customer(s) after they place an order. You will see it commented.
That's it! Well done!