How to Change the Website title in phpSQLiteCMS?
You can change the title of your website from the phpSQLiteCMS admin area > Admin menu > Settings > Website title.
From this section you can also change the contact email, default page, and language (currently only English and German are available). You can also enable caching.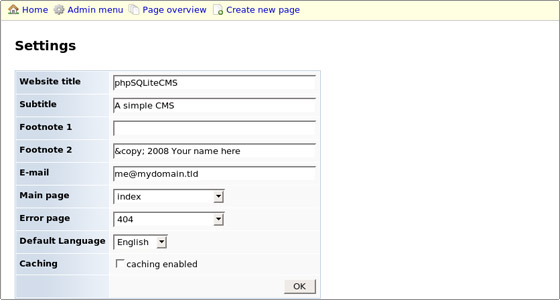 The Advanced settings are only for experienced users and unless you know what you are doing, it will be best to leave them unchanged.