How to create Menus in Zikula?
You can create links in the main menu of Zikula by editing its block. In order to do that, you will first need to login as Administrator. Then go to Administration and click on the Layout->Blocks icon.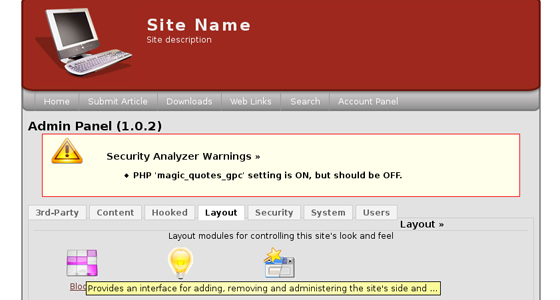 Click on the Edit button, next to main menu.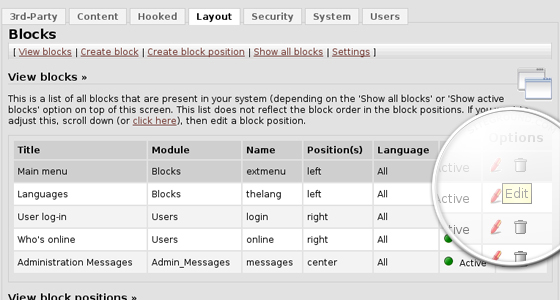 You can now see the Menu edit area. Here you can edit the menu links or add new ones if you wish.
Congratulations! Now you are able to create menus for your Zikula website.