How to change Zikula Themes (Templates)?
Please, follow the instructions below in order to change the theme of your Zikula installation.
STEP 1 Download the theme and unpack it on your local hard drive.
STEP 2 Upload the extracted folder to the themes folder on your site. Please follow the upload instructions listed in the File Manager tutorial.
STEP 3 Login as Administrator.
STEP 4 Then go to the Administration Panel and click Layout->Theme.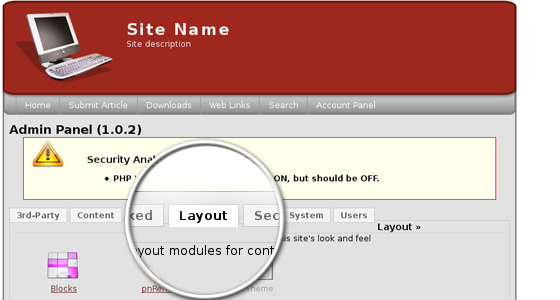 STEP 5 Click on the Regenerate themes list link to update the list with the newly uploaded themes.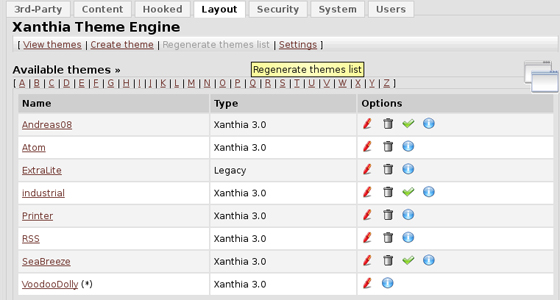 STEP 6 Check the Themes list and pick the new default theme for your website.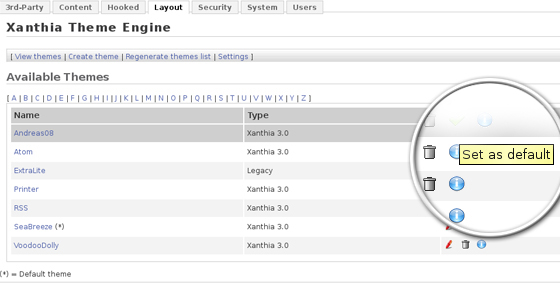 STEP 7 The theme will become active immediately.
Well done! You have successfully set a new Zikula theme on your website!